I know sometimes people are curious about what life looks like when you're raising a bunch of young kids. Every once in a while I get the, "How do you do it?" question. While most of the time I just laugh because the reality is I don't feel like I generally do "it" very well (whatever "it" may be), there are some tricks I've learned along the way that have simplified our lives. Not all large families make these choices, but if you're a mom who needs structure and organization to thrive you might find this helpful. Having lots of kids can seem like total chaos, but many of us find ways to create routines that help us make order out of the hectic crazy of our lives.
When we were houseparents at a group home I was responsible for meal planning for our home. We usually had 6-8 boys (mostly teens) and they could EAT. Some of them also struggled with some anxiety about food. If you haven't had consistent meals at some point in your life, you can start to become a little obsessive about knowing what your next meal will be. In order to make my life simple and make life consistent and predictable for our kids, I decided we'd eat the same foods for breakfast each day of the week. So for the nearly five years we worked there we ate muffins on Mondays, cereal on Tuesdays, oatmeal on Wednesdays, cereal on Thursdays, waffles on Fridays, and cereal over the weekend.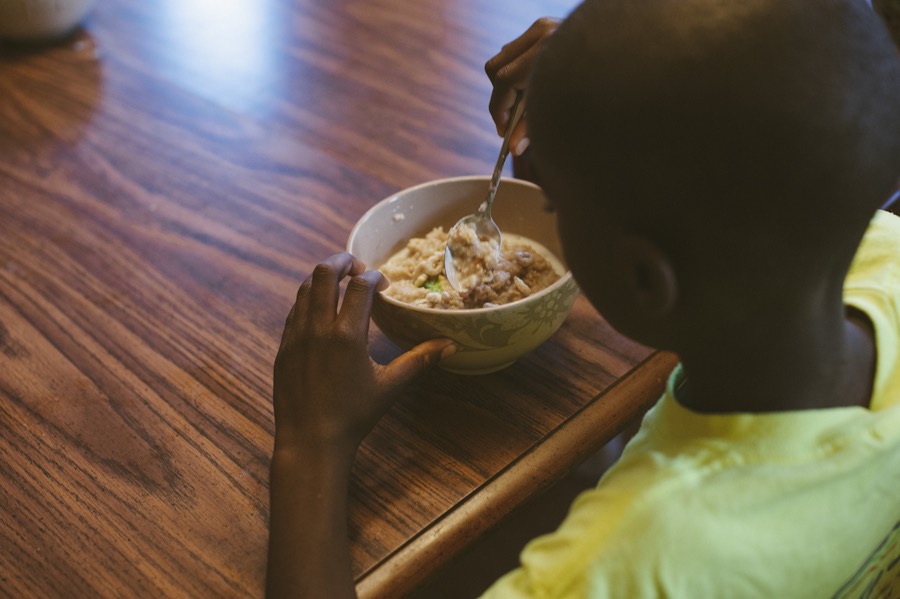 Having that level of predictability meant we weren't forever answering the question, "What's for breakfast tomorrow?" every night. The kids knew. We knew. I didn't wake up and wonder what I had to make. I had an easy time making my grocery list every week because I knew exactly what I needed for breakfasts. Not every home is going to need that level of routine, but it really worked for us.