I always love doing giveaways, but this one is special to me because I get to give you something from someone who has been creating beauty for me for a couple years now. She 100% has my seal of approval and I have no problem telling you what a joy she is to work with because I've had such great experiences with her.
I've got a great interview with her below, but if you're in a rush, here's how to enter the giveaway for a handmade sign: Comment below with your favorite sign from the options at the bottom of the post. For a second entry, go "like" the Here With Us Facebook page and tell Traci that I sent you. Now back to the story.
I first found out about Here With Us through a Facebook post from a friend. I loved the idea of helping support someone's adoption by buying something I genuinely liked. I thought her work was beautiful and had something specific in mind that I wanted someone to help me create. When I contacted Traci she was great to work with– open to my idea, checked with me about possible colors, fonts, etc., and then ran with it when she had a rough idea of what we were looking for. I could not have been more pleased with the finished product and two years later, it still hangs above our bed. It was an anniversary gift I gave to my husband that's a quote from a Dr. Who episode that summed up a needed attitude adjustment in our marriage: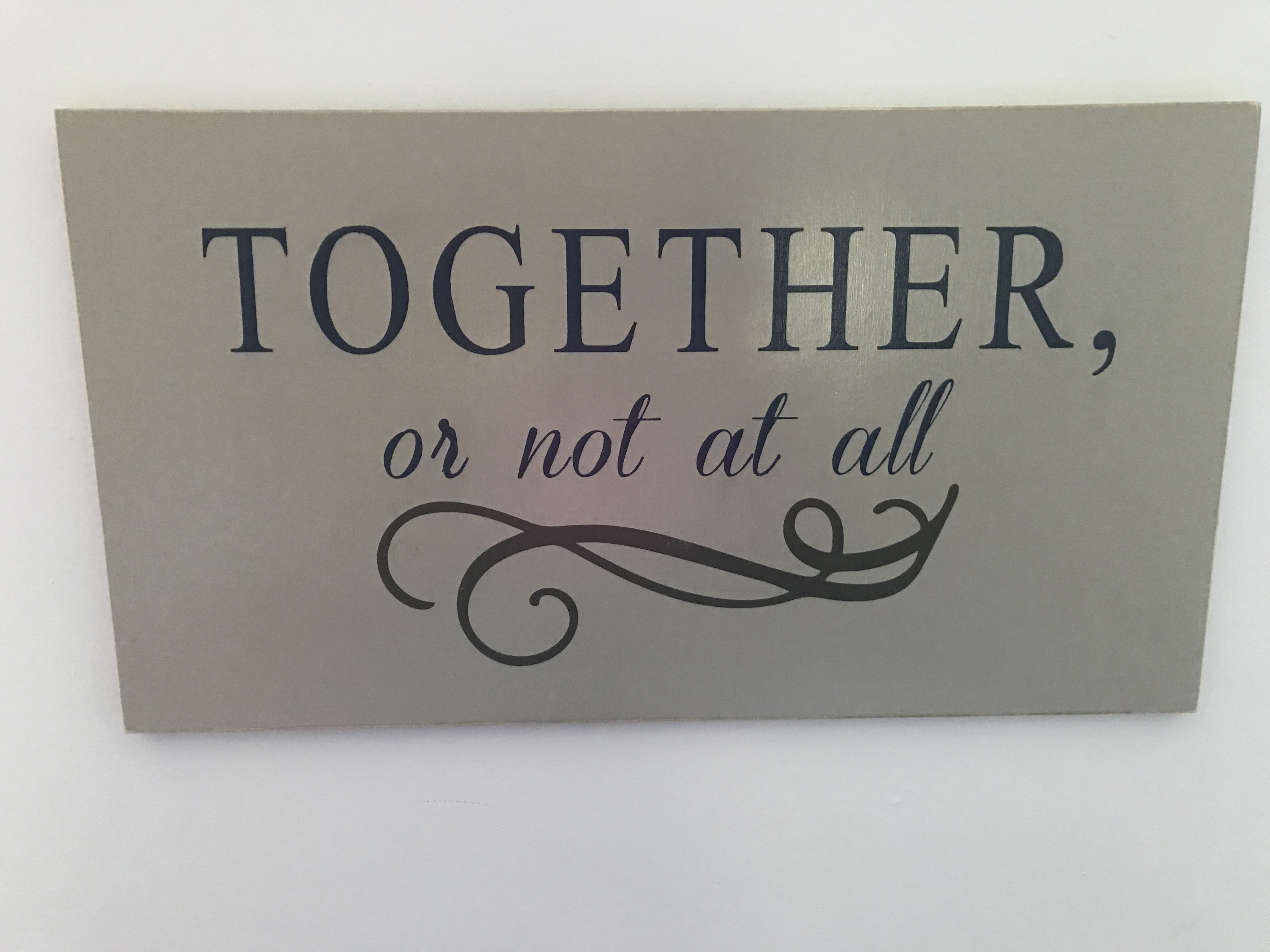 So when I recently put out the call for anyone who wanted to partner with me for some giveaways, I was thrilled when Traci responded. Once again, she created something beautiful for our family that was exactly what I was hoping for. It's a quote from one of our favorite movies ("Meet the Robinsons") combined with a Scripture reference: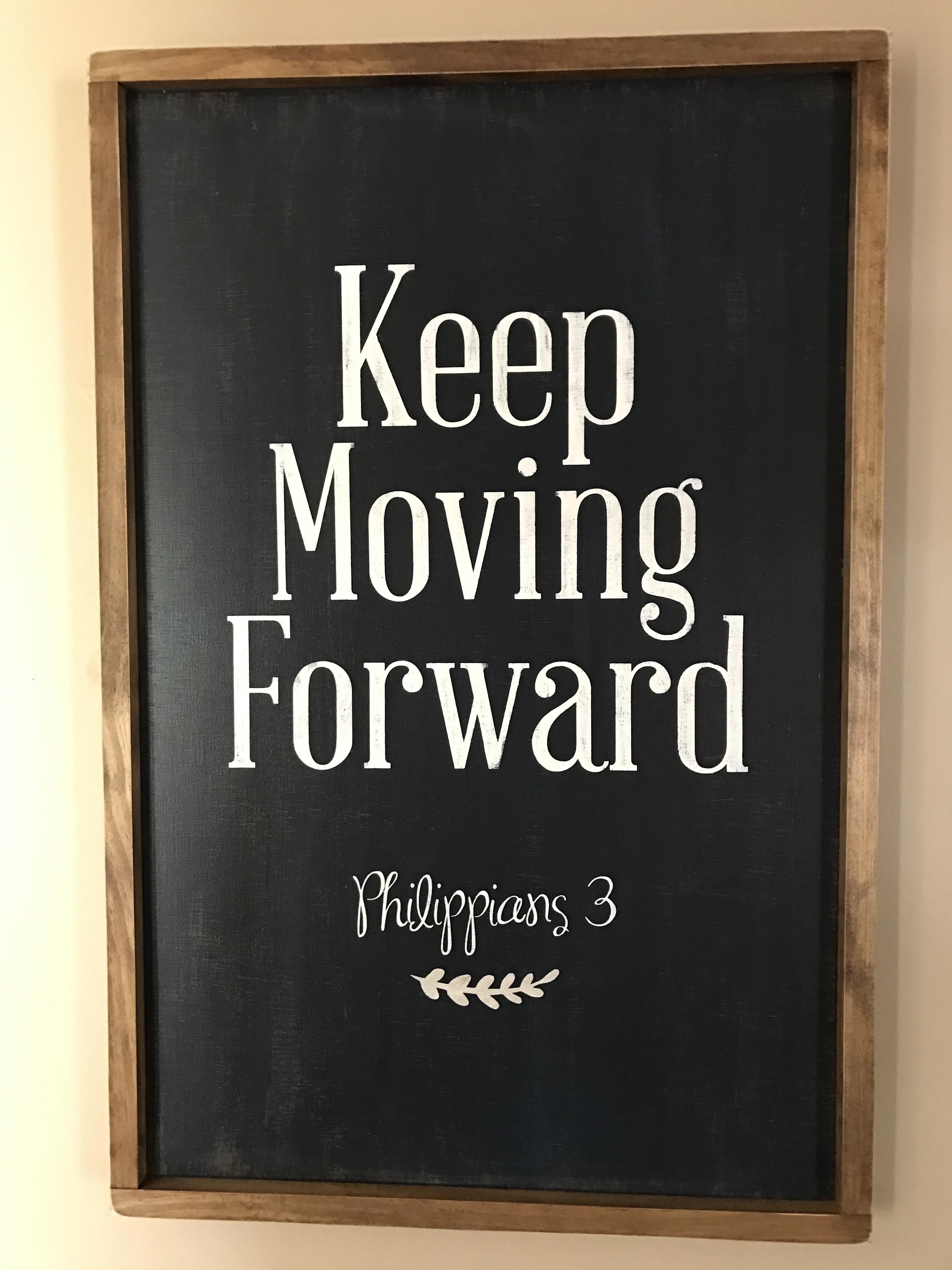 I love that by working with Here With Us I'm able to create a home environment that embodies what I want to communicate to my kids and my spouse, not just what was available at the store when I went looking for home decor. Got favorite song lyrics that have meaning to you and your husband? Or is it the lullaby you sang over your kids? Want some personal affirmations to hang in your bathroom when you're feeling down about yourself? Got a favorite quote from your Grandma that you'd like to hang in your kitchen? Traci is your go-to girl. And she's happy to collaborate with you on colors and sizes that work in your space. And if you want something beautiful that's ready to hang, she's got lovely pieces that are ready to go.