It's been too long since we did a giveaway! I'm excited to be back at it with YOUR CHOICE of an item from The Family Seal. I'll give you a quick rundown of the giveaway below and you can read more if you want:
-Enter by commenting on this post with what product you'd like if you win: mug, t-shirt, or tote.
-Like their Facebook page and write on there that you were sent by A Musing Maralee.
Those are the two ways to enter and you can get a total of two entries. I will do the drawing tomorrow (Thursday) at noon (CST).
They let me have free range of their products and I was excited to get the Love is a Craft mug. It's always fun when you can pick something you and your kids are equally excited about you getting. My Minecraft obsessed boys just lit up when they saw me pull it out of the box. It was a great moment to stop and talk about how love doesn't always just happen, it's something we've worked to create as a family. That's a reminder I can use daily.
Adoption isn't all hearts and rainbows and chocolate chip cookies. It can be brutally bittersweet. Just like all of parenting. And coffee is one of my secret weapons in helping me handle the challenges with empathy. I love being able to go through my day with this message as my reminder on the kitchen counter. Love is something we build. Love is something we create together. Love is a craft.
So even if you aren't an adoptive family, there's something you will love over on their website (you can also find them on pinterest  and Twitter). If you ARE an adoptive family, you'll find lots of options for you. If you support an adoptive family or want to celebrate a friend's adoption, this is a fun place to look for options. So go check it out, enter the giveaway and maybe join me for a cup of coffee with a much needed message on the mug. . . if we can wrestle this cup away from our kids.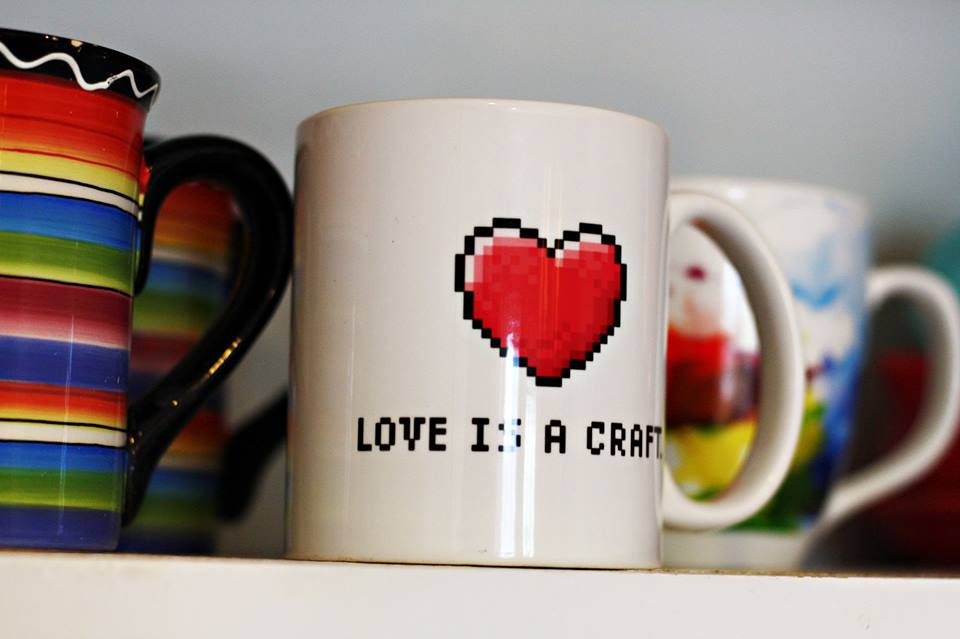 The Family Seal is a family business (I mean, obviously) and I loved hearing from Candace about their inspiration and history:
What made you want to start The Family Seal?
It all started from our own Adoption Day. We decided that having special matching shirts on Adoption Day would make the day extra special for our little boys. They were so excited to wear their adoption shirts that Dad designed for them. It's been more than 2 years since adoption day, and they still wear them all the time. We decided that it would be nice to be able to give other families a chance to have special shirts for their Adoption Day as well.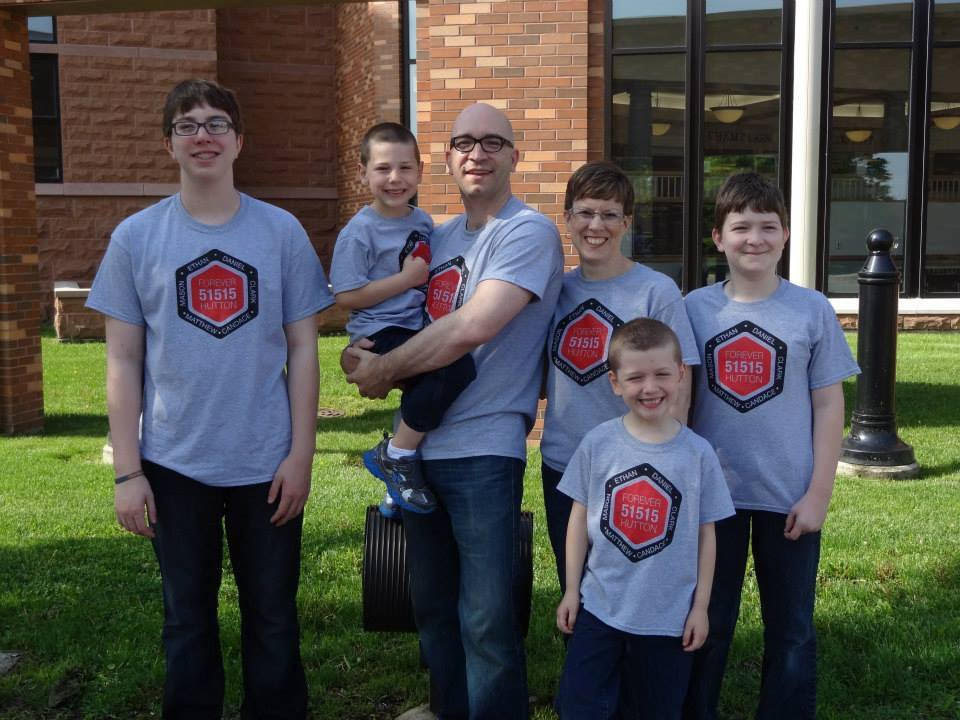 How do your kids feel about having an adoption centered family business? 
They don't mind at all. We attend a church that has a lot of adoptive families. It isn't unusual for them to be in Sunday School with 1 or 2 other kids who are just like them. They also have a cousin who is adopted, so this is all very normal for them. We hope they never feel like adoption is something they shouldn't talk about. In our house, adoption is cool.
How do you come up with your designs? Where do you find inspiration?
My husband, Matt, is a graphic designer. I just talk to him about the kind of shirt I would like to see and he makes it happen. We have also created about 25 apps for kids as the founders of Spinlight Studio and Little 10 Robot.
So come enter the giveaway and get something great for you or a friend! 
**THE GIVEAWAY IS NOW CLOSED**
-Comment below with what you'd love from their catalogue. You can find it HERE.
-Go "like" their Facebook page and tell them A Musing Maralee sent you. 
I'll count up the entries and do a drawing Thursday (8/31/17) at noon. Can't wait to see who wins!
*And if you want to partner with me to do a giveaway of your product, send me an email and I'd love to talk details!*
(Visited 204 times, 1 visits today)